Foundation by Sebastian
So that the hair can be pleasantly nourished and perfectly styled, a
healthy and nourishing found… Learn more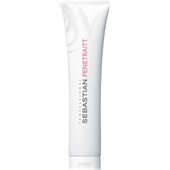 SebastianFoundation Penetraitt Deep Strengthening and Repair Masque
€23.95
/ 150 ml
BP: €159.67* / 1000 ml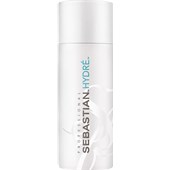 SebastianFoundation Hydre Moisturizing Conditioner
€4.95
/ 50 ml
BP: €99.00* / 1000 ml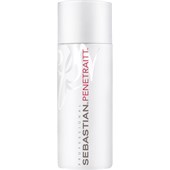 SebastianFoundation Penetraitt Strenghtening and Repair Conditioner
€4.95
/ 50 ml
BP: €99.00* / 1000 ml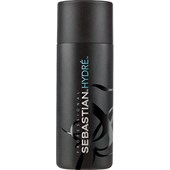 SebastianFoundation Hydre Moisturizing Shampoo
€4.95
/ 50 ml
BP: €99.00* / 1000 ml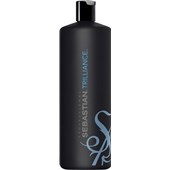 SebastianFoundation Trilliance Shampoo
€46.95
/ 1000 ml
BP: €46.95* / 1000 ml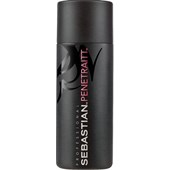 SebastianFoundation Penetraitt Strengthening and Repair Shampoo
€4.95
/ 50 ml
BP: €99.00* / 1000 ml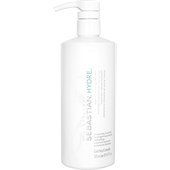 SebastianFoundation Hydre Deep-Moisturising Treatment
€60.95
/ 500 ml
BP: €121.90* / 1000 ml
SebastianFoundation Preset Conditioner
€22.95
/ 250 ml
BP: €91.80* / 1000 ml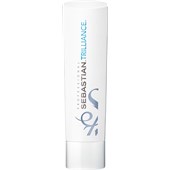 SebastianFoundation Trilliance Conditioner
€22.95
/ 250 ml
BP: €91.80* / 1000 ml
4,5/5 AggregateRating
Foundation Hair care by Sebastian
So that the hair can be pleasantly nourished and perfectly styled, a healthy and nourishing foundation is necessary. The Sebastian Products from the Foundation range achieve precisely this foundation, in which daily hair care is imparted, and the small and large problems of the hair and scalp are efficiently addressed in order to repair these in the long run, thus achieving a healthy, natural and simply noticeably pleasant foundation. The range includes various products from the hair care and hair cosmetic areas, which can be selected according to desired effect and individual hair type.
Excellent hair care with noticeable results
Sebastian is an absolute high end brand in the world of hair and styling, which is distinguished not only by innovative products but also effective technology. The Foundation range is no exception, since it ensures that women (but also men) make a clear break from their hair, so that everything can be returned to the standard. With shampoos and conditioners, step by step natural healing for hair and scalp is developed to create a solid foundation which can later be built upon.