In Salon Service by Sebastian
The In Salon Service by Sebastian is a hair care range which makes available similar high quality, c…
Learn more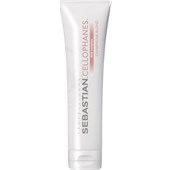 SebastianIn Salon Service Cellophanes
€50.95
/ 300 ml
BP: €169.83* / 1000 ml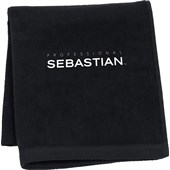 SebastianIn Salon Service Towel
€11.95
/ 1 pcs.
BP: €11.95* / 1 pcs.
5/5 AggregateRating
In Salon Service Hair care by Sebastian
The In Salon Service by Sebastian is a hair care range which makes available similar high quality, comprehensive hair care to that at the classic hair stylist or at a spa. The experienced, high end brand combines different formulae and ingredients in a total of three products, which make a perfect treatment possible and give the user the multifaceted 'Sebastian Experience'. With volumizers and texturizers the hair cosmetics ensure pleasantly nourished hair, which is also strengthened and independently builds up resistance against damaging external influences.
Hair care like that by the pros at the salon
The In Salon Service hair care line by Sebastian includes the products Hydre, Penetraitt and Cellophanes, which nourish the hair and prepare it for styling. Hydre impart an extra portion of protein to the hair and scalp, as well as lots of moisture, while Penetraitt is a repairing mask which penetrates deeply and strongly to the roots. Cellophanes is a small but effective tube, which ensures more shine and bolder colour for coloured hair, without using ammonia and peroxide. Thus, henceforth you will have high quality salon care in your own bathroom.