Katy Perry perfume
Katy Perry is one of the best-selling female singers internationally. The American, born in 1984, co…
Learn more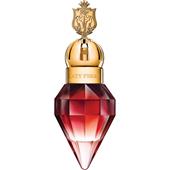 Katy PerryKiller Queen Eau de Parfum Spray
BP: €699.80* / 1000 ml
4,5/5 AggregateRating
Katy Perry Fragrances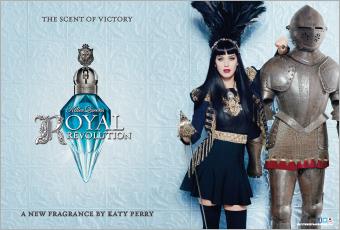 Katy Perry is one of the best-selling female singers internationally. The American, born in 1984, comes from sunny California and had sold more than 11 million albums and 81 million singles worldwide by the end of 2013. The singer achieved her breakthrough in 2008, after having been actively making music for more than 7 years. Above all, her classic look helps the singer to stand out, with her brown curled hair, which is slightly 60s in style, yet still modern in appearance. To match her success in the world of music, Katy Perry now also designs fragrances.
The perfume of a true world star
Katy Perry has created two different fragrance ranges:"Meow" and "Killer Queen". Both products stand out thanks to their extremely friendly but nonetheless seductive scent notes, alongside their imaginative flaçons. While the Killer Queen perfume is reminiscent of a red ruby with a golden crown, the Meow perfume wins women over with its playful appearance of a pink kitten. The scents are also available in a variety of variants, for example as a nourishing body lotion or a refreshing shower gel.